What's in It?
Tahini
Sesame Seeds Paste

Hummus
Chick-Pea Dip w/ Tahini, Garlic & Lemon Juice

BABA GANOUJ
ROASTED EGGPLANT DIP W/ TAHINI, GARLIC & OLIVE OIL

Falafel
A Deep Fried Mixture of Ground Chick-Peas, Parsley, Garlic, Cilantro, Onions & Mediterranean Spices

Shawarma
Slow Cooked Lamb, Beef or Chicken, Marinated for 2 days w/ Mediterranean Spices & Shatta

Kofta Kabob
Char Broiled Mixture of Ground Beef, lamb, parsley, Onions & Tomatoes

Kibbie
Deep Fried Oval Shaped Mixture of Cracked Wheat & mediterranean Spices,
stuffed w/ Cooked Ground Beef, Lamb, Onions & Pine Nuts

Stuffed Grape Leaves (Meat or Vegetarian)
Hand Picked Grape Leaves Stuffed w/ Rice, Ground lamb, Ground Beef & mediterranean Spices.
​Steam Cooked & Served Hot

Freekeh
Roasted Green Wheat

Muhammara
Fresh Pepper, Ground Walnuts, Bread Crumbs, olive Oil & Pomegranate Molasses

Shatta
Middle Eastern Style Hot Sauce
Powered by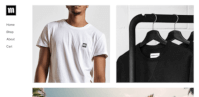 Create your own unique website with customizable templates.